Yunlun Packaging Materials enters the drone market through 3D carving technology
Yunlun Packaging Materials enters the drone market through 3D carving technology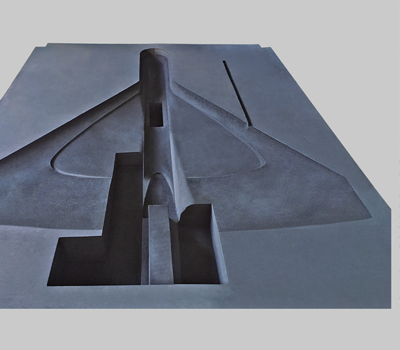 In 2016, the National Chung-Shan Institute of Science & Technology (hereinafter as NCSIST) contacted Yunlun Packaging Materials Co. Ltd. regarding a request in the packaging of drone fleets. It was then that Yunlun officially entered the national defense packaging business and even went further to acquiring packaging business deals for consumer drones and camera drones.
Drones are high precision products with high value. In the past, packaging of drones used hard plastics, which caused damage to drone components if the transportation process was unideal. For this reason, the NCSIST sought better methods to package drones. Yunlun comprehensive packaging solution achieves 100% tightness seal and prevents shock vibration during movement and transportation.
Yunlun's technical team recalls: "Operating the 3D carving machine was not difficult. The real difficulty lies in using tools and exceeding the limits of the machine and the materials." After repeated simulations and calculations, an arc line which aligns with the curves of the drone and its wings was carved. Then 48 pieces of cushioning materials were quilted into 8, solving the issue with raw material and drone operation size restrictions and meeting the 260cm x 230cm x 30cm requirements of the drones. The whole drone is stored within an EPE protective case.
Our success comes from the confidence of our clients. We are used to receiving difficult tasks from a variety of industries and time after time, we achieve new heights of innovation. Aside from our success with drone packaging, Yunlun also designed and engaged in the mold splitting of automotive speaker baffles and successfully solved cushioning material ductility limitations. The result was an 8mm thick foam material that can be vacuum shaped up to a depth of 130mm. This contributes to dust-resistant and moisture resistant features and allows quality sound performance even when the vehicle is in motion.
To help industries and users achieve success, Yulun listens to its clients' needs and uses foam materials to provide comprehensive packaging solutions. We not only offer sound protection for our clients' products, but also enhance their added-value, thereby creating a new sustainable culture for the packaging material industry.