With its foam packaging materials widely used in the cladding of stainless-steel pipelines, Yunlun is poised to enter the global pipeline market
With its foam packaging materials widely used in the cladding of stainless-steel pipelines, Yunlun is poised to enter the global pipeline market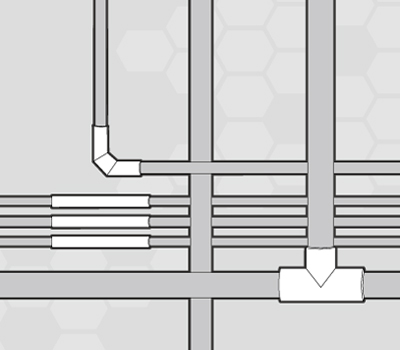 Yunlun Packaging Materials Co. Ltd. specializes in the R&D and manufacture of cushioning foam materials. Entrusted by our clients with the development of stainless steel pipe cladding in 2012, Yunlun engaged in material selection, mold splitting, sample testing and the R&D of specialized machinery; helping our client (a business based in Japan) overcome a problem that they struggled to solve for over half a year. Our "pipe bend" cladding provides construction convenience while achieving aesthetic enhancement. Today, our solution is widely used in Taiwan's building pipeline construction.
Yunlun stated that, "We are dedicated to the R&D of cushioning and packaging materials. Yunlun promotes its services in hopes of helping others locate solutions to their problems."
We achieved significant success in numerous independent development projects. To achieve our goals, we spared no expense in developing specialized machinery, experimenting with different approaches and adjusting work sequences. The result was foam cladding that did not crack when applied to 45°, 90° and T connectors. Yunlun extended the lifespan of pipelines, solved difficult maintenance and high cost issues of large-scale constructions, making full use of cold-insulating & heat insulation features of foam cladding materials and using them for sewage systems, buildings and public engineering.
Unlimited potential in future markets
In the future, Yunlun will continue to focus on the development trend of packaging materials and abide by green, sustainable regulations. It will cooperate with foam suppliers to develop applications of EPE and other environmentally friendly packaging materials. From selection of environmentally friendly materials to the development of actual products, Yunlun's designs take aesthetics into consideration and implement durable cushioning materials in its design proposals, thereby reducing material waste. Examples of Yunlun-developed consumer products include: Baby products, baby mats and freezable bags.